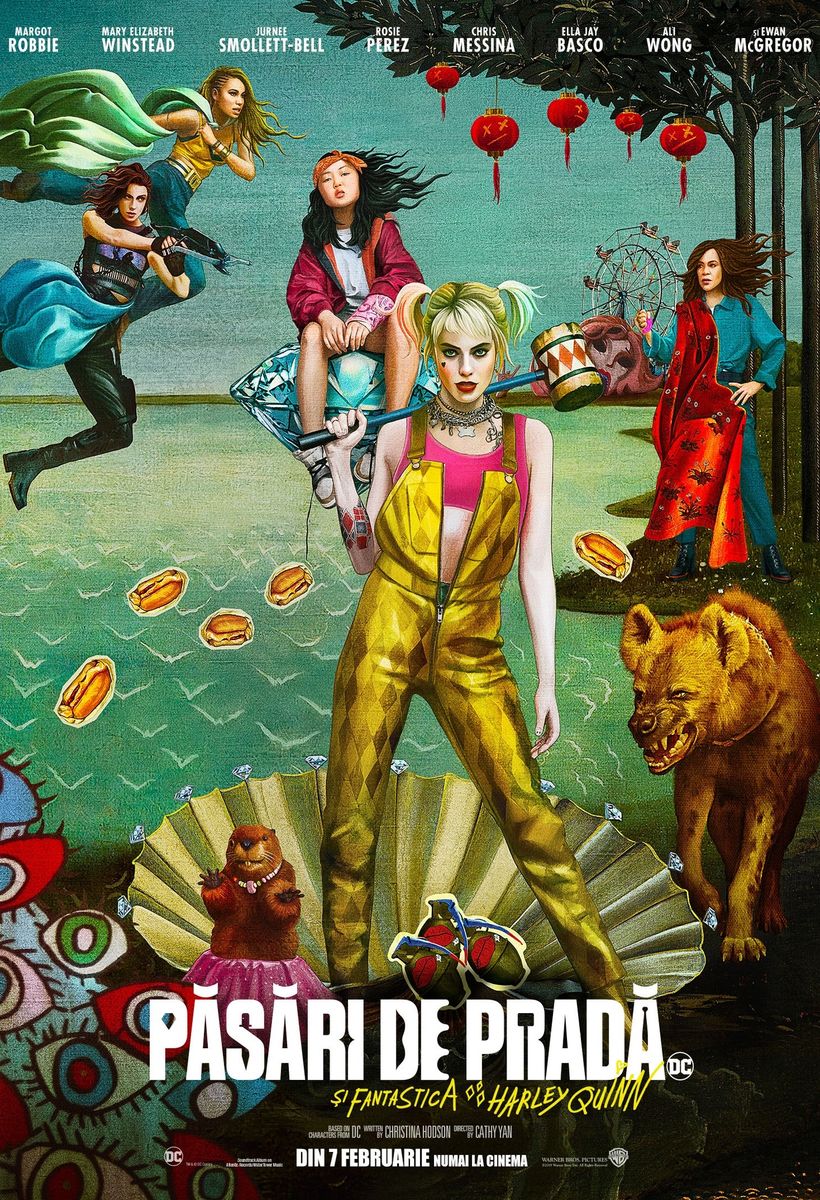 Birds of Prey: And the Fantabulous Emancipation of One Harley Quinn
Premiera in data de:
07.02.2020
Actori:
Margot Robbie, Ewan McGregor, Mary Elizabeth Winstead, Derek Wilson
După ce drumurile ei și a lui Joker se despart, Harley Quinn face echipă cu super-eroii Black Canary, Huntress și Renee Montoya pentru a o salva pe o tânără fată din mâinile unui temut criminal.
The King's Man: Începutul
Premiera in data de:
14.02.2020
Actori:
Gemma Arterton, Matthew Goode, Aaron Taylor-Johnson, Ralph Fiennes, Tom Hollander, Djimon Hounsou, Taron Egerton
Cei mai mari tirani şi asasini ai lumii pun la cale un război care ar urma să extermine milioane de oameni. Cineva va trebui să fie mai rapid pentru a-i putea opri. Descoperă începuturile primei agenţii de informaţii în The King's Man: Începutul.
Sonic the Hedgehog
Durata (in min.):
96 minute
Premiera in data de:
21.02.2020
Actori:
Jim Carrey, James Marsden, Ben Schwartz
Filmul Sonic the Hedgehog urmărește peripețiile lui Sonic în încercările lui de a trece cu bine de dificultățile vieții de pe Pământ, împreună cu noul său prieten, Tom Wachowski (James Marsden). Sonic și Tom își unesc forțele pentru a-l opri pe diabolicul dr. Robotnik (Jim Carrey), care vrea să îl captureze pe Sonic și să-i folosească superputerile pentru a domina lumea.
Sonic the Hedgehog este o comedie de acțiune live-action bazată pe seria de jocuri video-blockbuster create de Sega, și care îl are ca protagonist pe legendarul arici superrapid.